Questions?
Please contact Michigan Conference Meeting Planner and Annual Conference Executive Team member Nancy Arnold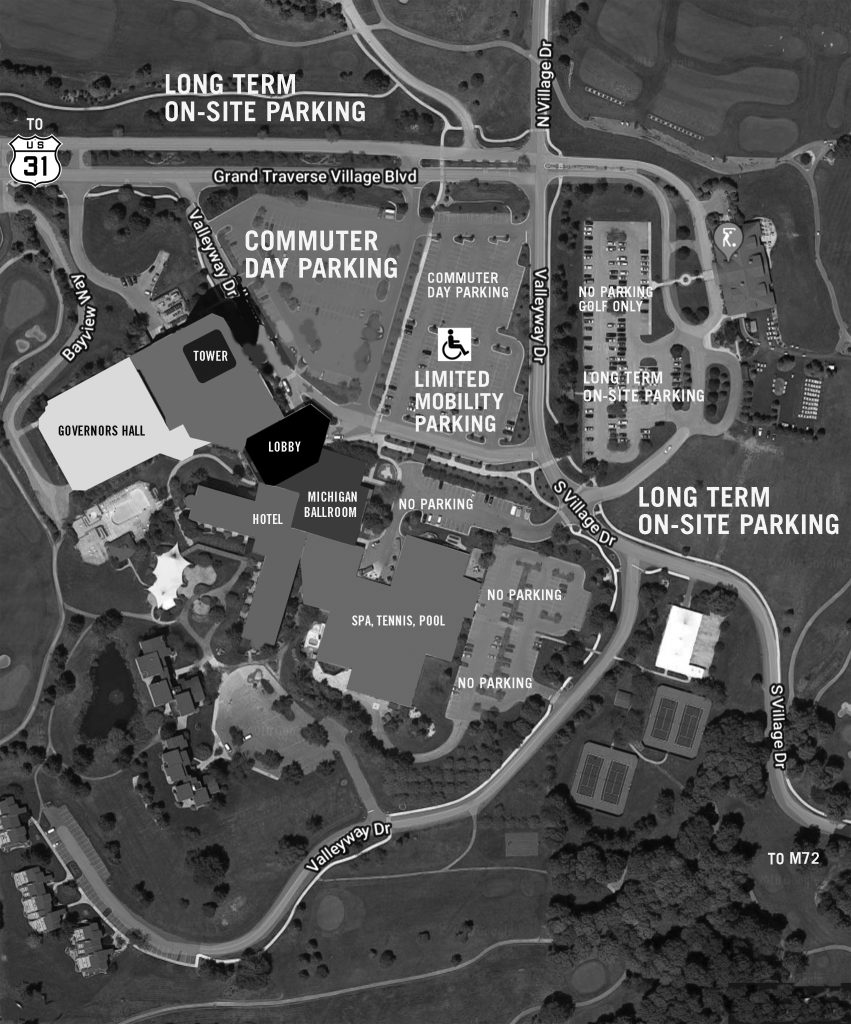 Arriving at Annual Conference
We can't wait for you to arrive at Annual Conference.
There is ample free parking onsite, but it can be a little confusing. Before you arrive, please view the Parking Map and be considerate of the needs of those with limited mobility or commuting every day. If you are able bodied, your grace in selecting parking lots further away will help those who need closer parking especially in the limited mobility designated areas.
The four parking options at annual conference:
LONG TERM - ONSITE
Guests staying onsite in the hotel or tower should check-in to their room, unload luggage and then move their vehicles to a Long Term Onsite Parking lot. Guests staying onsite in a condo, should check-in to their condo in the hotel lobby and then move their car to the parking area closest to their assigned condo. There are hotel shuttles that will be running through the lots and distant condo lots to bring people to the front door. They will run during the peak arrival and departure times.

COMMUTER DAY PARKING
Guests commuting and driving in each day should park in the commuter lot with the understanding that this lot will fill up quickly. Commuters may need to park in a Long Term Onsite Parking lot as the commuter lots fill quickly... OR…Skip the hassle and ride the new commuter shuttle. See below for details.

LIMITED MOBILITY PARKING
The closest lot to the main entrance is designated as a limited mobility parking area. Please do not use this lot if you do not need this service as these spaces fill up very quickly. Please be considerate of those who have special mobility needs.

VALET PARKING
You may choose to have your car parked by the valet at the resort. Valet service costs $10 per day.


Avoid parking hassles - take the new Cherry Loop Shuttle!
Shuttle buses will run continuous loops from Grand Traverse Resort to select local hotels on our Hotel Block list. The Cherry Loop shuttle is available from the main entrance of Grand Traverse Resort. Pick up a shuttle schedule card at the registration table. Leave your car at your offsite hotel, and take the door-to-door shuttle! Daily driver gratuity is appreciated.