Instructions for making a portrait appointment
Click on the appointment button.
Click on the box on the right side of the homepage entitled "click here to schedule your photography session."
Enter your church code cf138.
Enter your church password photos.
Click on the Enter button.
Click on the desired photography date.
Click on the Reserve Time button beside the desired photography appointment time.
Enter the appropriate information in all. required fields (indicated by the asterisk).
Enter your email address if a confirmation. email is desired.
Click on the Schedule Appointment button at the bottom of the screen to reserve the photography appointment time in your name.
Print the next screen to use as a reminder of your photography appointment.
Contact your church's online scheduling administrator to change or cancel your photography appointment.
Now staying connected is a click away!
Our new clergy contact app helps you stay in touch with colleagues all year long.
This September, Michigan Conference clergy and lay leadership contact information will be available on myUCD, a free, secure, mobile app available for Android and Apple devices.
All we need is your photo!
Universal Directories is available during annual conference to take your free portrait. You will receive a complementary photo from the session on a flash drive along with instructions on how to download and use the app. It takes just a few minutes. Visit the Universal Directories photo center outside of Governors' Hall, or click the button below to schedule your free and fast portrait appointment. No appointment is necessary, but recommended. Walk ups are welcome!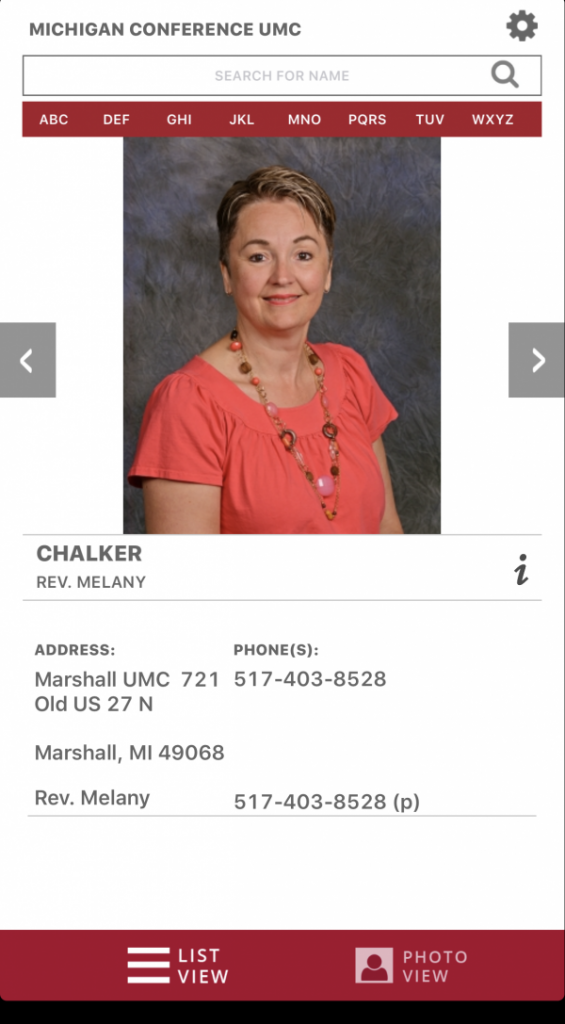 Have we taken your photo before?
Visit the Universal Directory to check. We may have your photo but outdated information. Update your info and get our free app!
PLEASE NOTE: You must have a photo taken in 2018 or 2019 by Universal Church Directories in order to receive the free phone app. This assures we have portraits of all clergy. Please visit the booth outside of Governors' Hall to see if we have your portrait. Thank you!