Questions?
Please contact Michigan Conference Meeting Planner and Annual Conference Executive Team member Nancy Arnold
Registration is currently closed.
ONSITE REGISTRATION DESK HOURS
Located in the center of the main lobby.
Wednesday, May 30, 2018 – 1 to 8 PM.
Thursday, May 31, 2018 – 8 AM to 8 PM.
Friday, June 1, 2018 – 8 AM to 6:30 PM.
Saturday, June 2, 2018 – 8 AM to 6 PM.
Sunday, June 3, 2018 – 8 AM to 2 PM.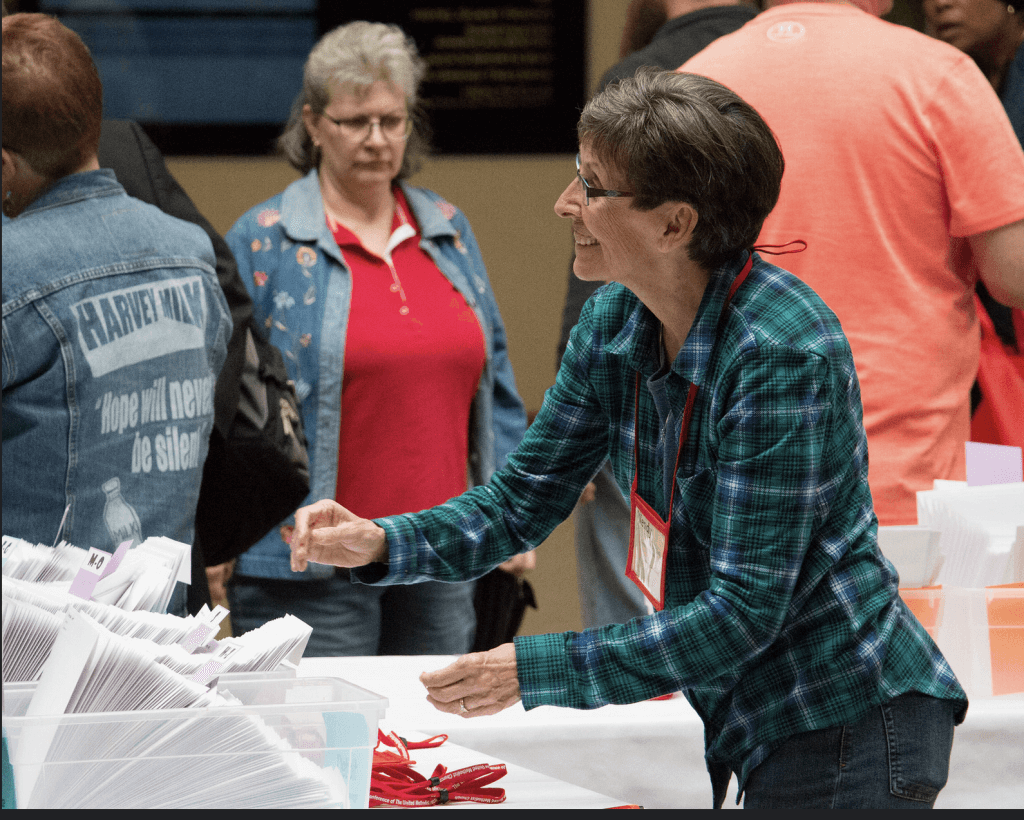 PAYING BY CHECK?
Please make checks payable to "Conference Treasurer" and include the attendees name(s) on the memo line of the check.
Mail checks to:
MI Conference Office – North, Treasurer's Office
1161 East Clark Road, Suite 212
DeWitt, MI 48820
Cancellation Policy:
Full cancellation and reimbursement up to May 7th (please contact Jen Peters immediately). After May 7th cancellation and reimbursement of rooms and meals may be granted in the case of death in the immediate family, unexpected hospitalization, or other circumstances as approved by the Conference Registrar. The registration fee may be held in these cases as funds have been used for materials and processing of registration. If there is a last minute cancellation that can be filled by another individual, please contact Jen Peters immediately to see if the costs can be transferred.
REGISTRATION DATES FOR 2018
Opens Thursday, March 1, 2018
Read this before you register –> Communication for Registration
Last day to register online: Monday, May 7, 2018
no registrations accepted May 8 – May 30.
Late* registration begins onsite Wednesday, May 31 at 3 pm.
*$50 is added to cost (not covered by equalization agencies or conference).
DO YOU HAVE QUESTIONS?
Please email your annual conference registrar Jen Peters.